Vaishnavi Hebbal
Bangalore, home to the IT sector in India and also for elevated living standards, has been a witness to a continual surge in population from various parts of India. The metropolis thereby is at an expansion spree and is extending its horizons to suburbs with rapid development in all sectors to accommodate the influx. Hebbal, a very upcoming locality of  North Bangalore, is also undergoing fast pace development and there is an accelerated growth in physical, social and retail infrastructure, access to renowned employment hubs, superb road connectivity with public transport plying at regular intervals etc. make this a very suitable location for the residents here. The real estate developers are also vying with each other offering some outstanding residences in Hebbal. Vaishnavi Group, reputed for delivering some very exquisite projects across Bangalore, also has its presence in the promising Hebbal. The property has upmarket homes with excellent amenities and unmatched aesthetics. Every dweller here can experience luxury and enjoy a sense of pride and never ending delight with the uniqueness of the homes one dwells in. The interiors, design and finesse of each home is par excellence where every moment spent with your loved ones will be memorable.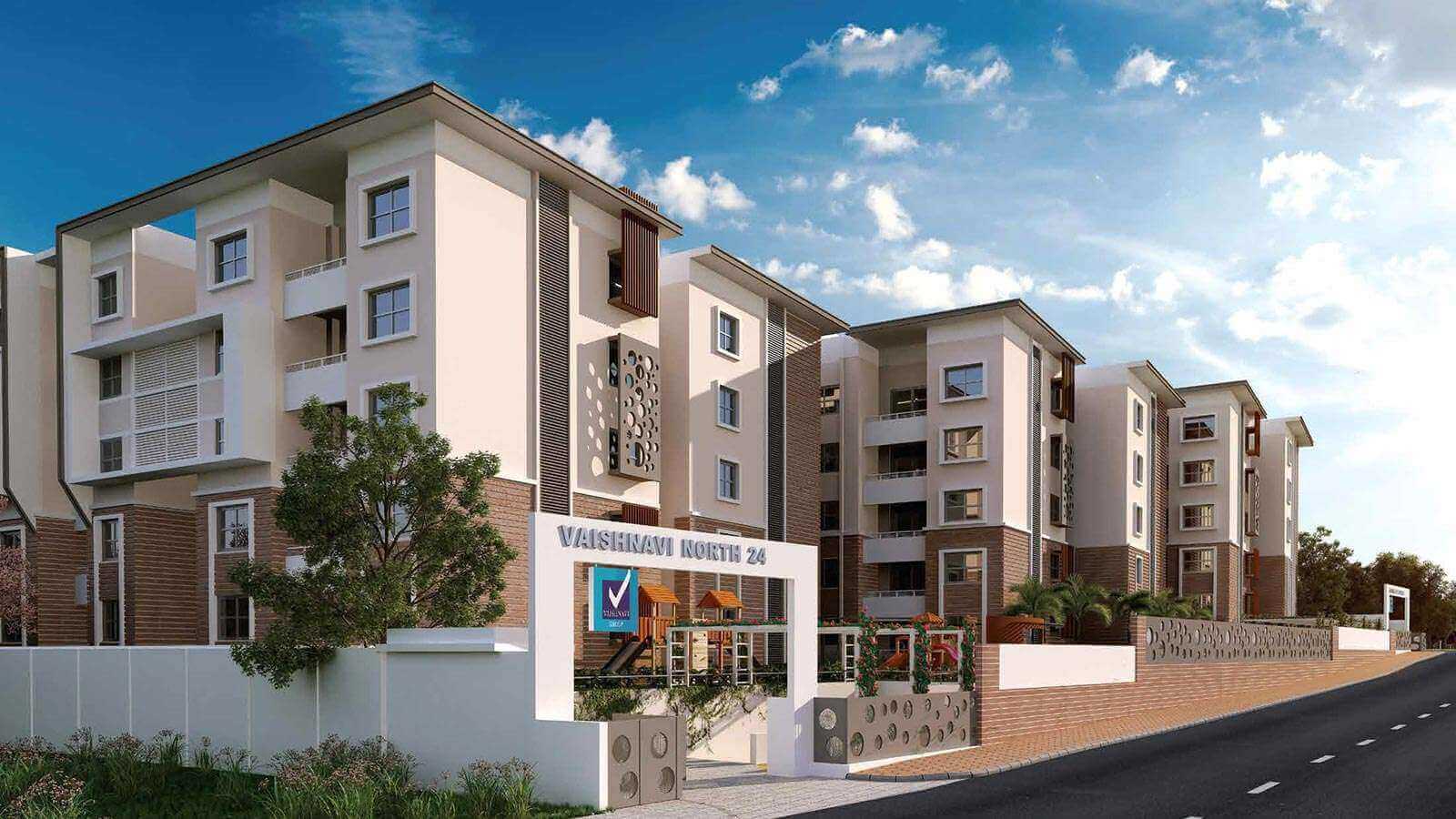 Vaishnavi North 24, Rs.73.97 L, Hebbal 
Vaishnavi North 24 is an ongoing opulent apartment project that is situated in the prime areas of Hebbal, North Bangalore. Vaishnavi North 24 offers 2 BHK and 3 BHK premium homes, comprising a total of 150 units. The project is placed conveniently in the major residential hotspot of the city with an easy accessibility to Restaurants, Shopping Centers, ATM's, Banks, Hospitals, Schools and Colleges. Vaishnavi North 24 is spread across 3 acres of land space and is expected to be completed by September 2021.
Vaishnavi North 24 homes are elegantly built with supreme quality and mind blowing designs, making it the most comfortable stay for the residents. The project offers a beautiful clubhouse with amenities like fully equipped Gym, Spaces for Yoga & Aerobics, Table Tennis, Chess, Carrom, Jogging Track, Badminton Court, Fitness Center, TV Room, Reading Room and Landscaped Gardens. Vaishnavi North 24 is an exquisitely designed and embellished with the finest amenities and fixtures to represent the best Luxury homes with an unmatched connectivity.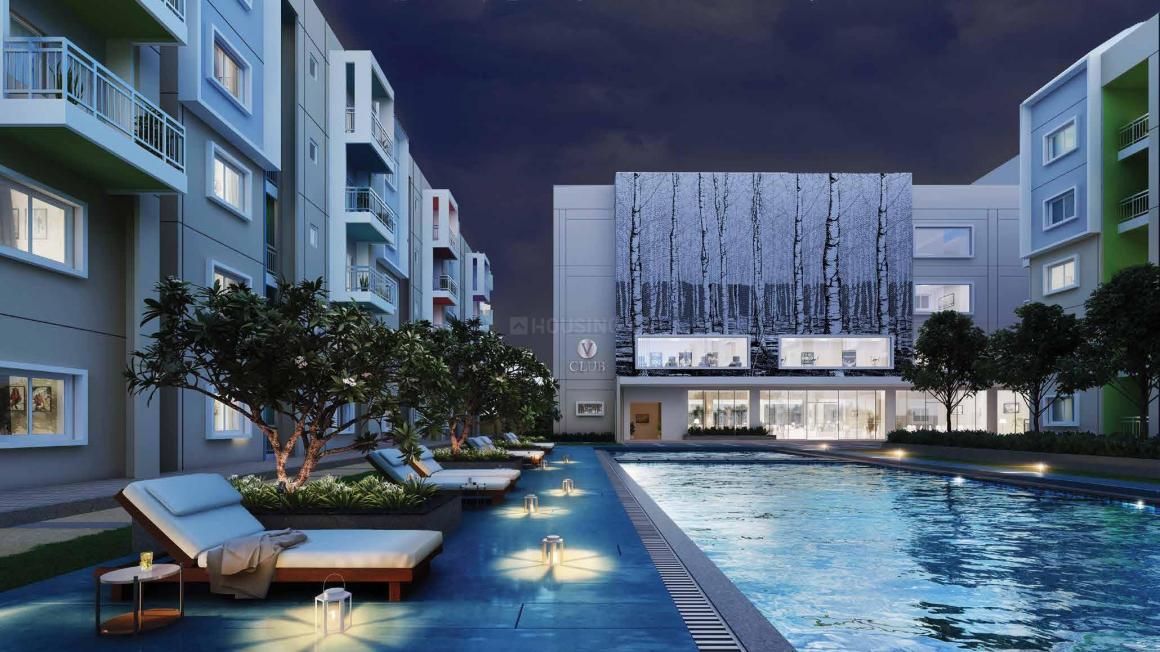 Viashnavi Serene, Rs. 44.20 L, Yelahanka
Vaishnavi Serene is an ongoing luxury apartment project situated in the prime area of Yelahanka, North Bangalore. Vaishnavi Serene offers 1 BHK, 2 BHK and 3 BHK premium homes, comprising a total of 896 units. The project provides one of its kind resort-like ambiance to enhance your everyday living, promoting a healthier pattern of life and facilitates community engagement. Vaishnavi Serene is sprawled across a land parcel of 11 acres and is expected to be completed by December 2022.
Vaishnavi Serene is built with Global off-site construction technology, lending greater safety & quality of construction. The project location is close to the proposed 2nd Phase of Namma Metro and an 8-lane peripheral ring road, with a signal free access to the International Airport. Vaishnavi Serene offers a clubhouse of 20,000 sq.ft with amenities like Spacious Banquet Hall, Party Lawn, Convenience Store, Indoor Gym, Yoga, Aerobics, Indoor Sports, 2 Badminton Courts,  Table  Tennis, Pool Tables, Children's Play Area and many more outdoor activities with a lot of landscaped gardens.