Vaishnavi Apartments Jalahalli
Apartment living is today's most preferred and the most convenient type of accommodation amongst the urban populace and the same trend is visible in the Silicon Valley of India, Bangalore. The metropolis has been witnessing a surge in population, so also the demand for residential properties, specially apartments. Jalahalli, a well established location of North Bangalore is also experiencing a demand for apartments. A very green area, along with well set physical, social infrastructure and civic amenities coupled with superb road connectivity with availability of public transport plying frequently, including metro connectivity make this a prime location for dwelling. Real estate developers including the A-listers are developing and delivering some brilliant residential complexes in Jalahalli. Vaishnavi Group, the reputed and trusted developer has also been developing and delivering some upscale apartments in Jalahalli. Nested amidst greenery and natural landscape, the apartment come with different sets of configuration with distinct and attractive features and amenities to appeal the customers. Vaishnavi apartments come with robust architecture coupled with cutting edge technology, attractive design and aesthetics, spacious and optimum use of living spaces, well ventilated and in the midst of the nature, make your everyday living nothing less than a delight.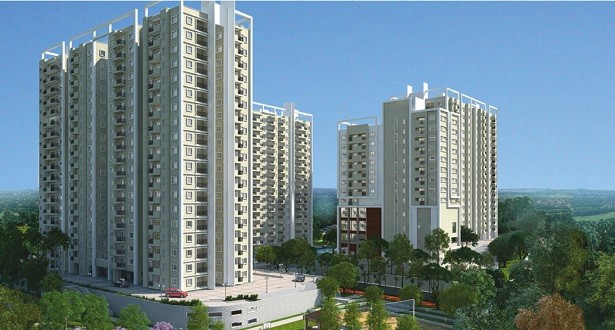 Vaishnavi Gardenia, Rs.46.38 L, Jalahalli
Vaishnavi Gardenia is a ready to move in grandeur apartment project situated in Jalahalli, West Bangalore. Vaishnavi Gardenia offers 1 BHK, 2 BHK and 33 BHK premium abodes, comprising a total of 628 units. The project is an environment friendly venture which has adopted extensive recycling facilities to re-use waste in an ecologically friendly manner. Vaishnavi Gardenia is sprawled across a land parcel of 8.19 acres with wide open spaces accentuate the overall ergonomics whereas the intelligent use of space allow for more facilities to be packed-in.
Vaishnavi Gardenia is at a closer distance to shopping malls, community parks, restaurants, and commercial establishments, Access to banks, hospitals, schools and retail centers. The project offers a grand clubhouse with amenities like TV & Reading room, Party Lawn, Children's Play Area, Gym, Yoga, Jogging Track, Swimming Pool, Changing & Lockers Room, Kid's Pool, Tennis Court, Netted Crocket Pitch, Library and Amphitheater.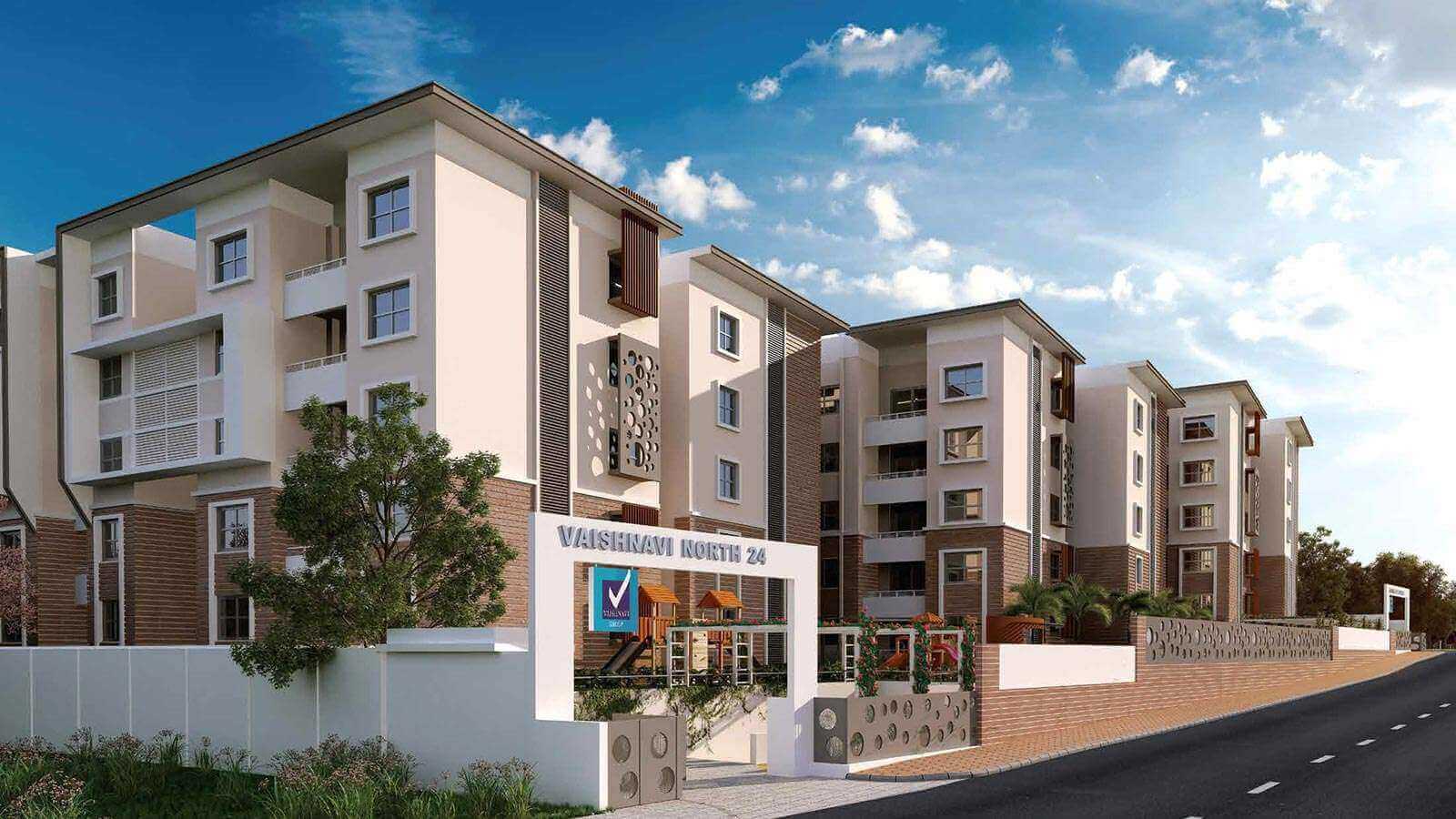 Vaishnavi North 24, Rs.73.97 L, Hebbal 
Vaishnavi North 24 is an ongoing opulent apartment project that is situated in the prime areas of Hebbal, North Bangalore. Vaishnavi North 24 offers 2 BHK and 3 BHK premium homes, comprising a total of 150 units. The project is placed conveniently in the major residential hotspot of the city with an easy accessibility to Restaurants, Shopping Centers, ATM's, Banks, Hospitals, Schools and Colleges. Vaishnavi North 24 is spread across 3 acres of land space and is expected to be completed by September 2021.
Vaishnavi North 24 homes are elegantly built with supreme quality and mind blowing designs, making it the most comfortable stay for the residents. The project offers a beautiful clubhouse with amenities like fully equipped Gym, Spaces for Yoga & Aerobics, Table Tennis, Chess, Carrom, Jogging Track, Badminton Court, Fitness Center, TV Room, Reading Room and Landscaped Gardens. Vaishnavi North 24 is an exquisitely designed and embellished with the finest amenities and fixtures to represent the best Luxury homes with an unmatched connectivity.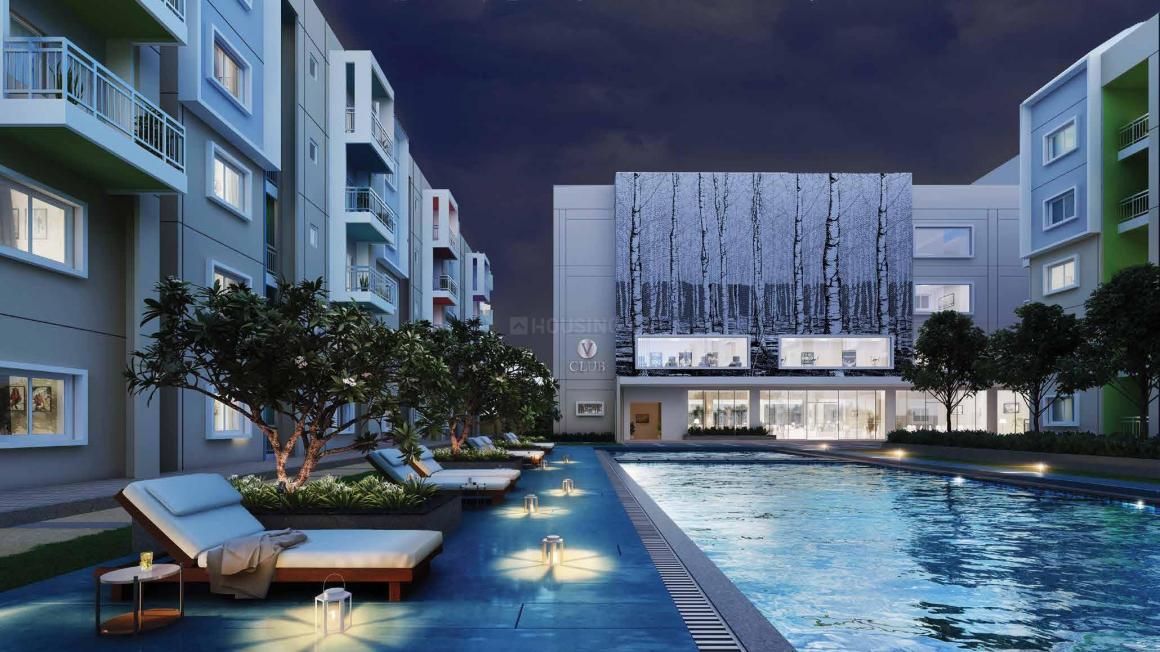 Viashnavi Serene, Rs. 44.20 L, Yelahanka
Vaishnavi Serene is an ongoing luxury apartment project situated in the prime area of Yelahanka, North Bangalore. Vaishnavi Serene offers 1 BHK, 2 BHK and 3 BHK premium homes, comprising a total of 896 units. The project provides one of its kind resort-like ambiance to enhance your everyday living, promoting a healthier pattern of life and facilitates community engagement. Vaishnavi Serene is sprawled across a land parcel of 11 acres and is expected to be completed by December 2022.
Vaishnavi Serene is built with Global off-site construction technology, lending greater safety & quality of construction. The project location is close to the proposed 2nd Phase of Namma Metro and an 8-lane peripheral ring road, with a signal free access to the International Airport. Vaishnavi Serene offers a clubhouse of 20,000 sq.ft with amenities like Spacious Banquet Hall, Party Lawn, Convenience Store, Indoor Gym, Yoga, Aerobics, Indoor Sports, 2 Badminton Courts,  Table  Tennis, Pool Tables, Children's Play Area and many more outdoor activities with a lot of landscaped gardens.