Vaishnavi Apartments Yeshwanthpur
Yeshwanthpur is one of the prominent localities of north-west Bangalore which has superb developed physical, social infrastructure, civic amenities, well-developed industrial units and numerous employment opportunities and excellent road and metro connectivity to the important destinations of the city. The locality is completely self-sustained. Owing to this, residential development is also rapid in Yeshwanthpur and the real estate developers are offering some outstanding homes and residential complexes. The top developers like the Vaishnavi Group has also set its footprints in this established locality and delivered some spectacular homes here. Each home is quintessential urban dwelling with all amenities and is located in the bustling vicinity of Yeshwanthpur. Like every Vaishnavi property, the swanky amenities and facilities galore, making your living extremely comfortable. Every apartment is very hi-tech, structurally and aesthetically designed ensuring the architecture, fixtures and fittings are also very meticulously taken care of. The specifications of the living spaces are state of the art, yet exquisite and form an integral part of the residential complex. Every aspect of the apartments is very meticulously envisioned and offered to ensure that each resident can splurge with each aspect Vaishnavi has to offer, which is par excellence and sublime.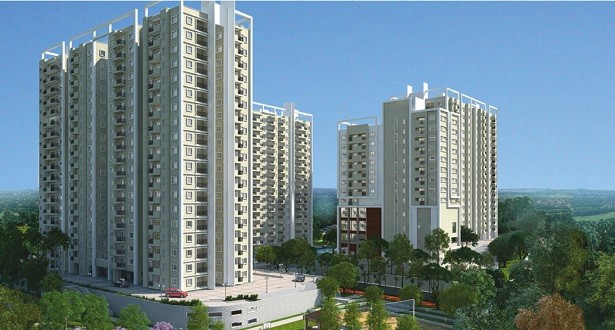 Vaishnavi Gardenia, Rs.46.38 L, Jalahalli
Vaishnavi Gardenia is a ready to move in grandeur apartment project situated in Jalahalli, West Bangalore. Vaishnavi Gardenia offers 1 BHK, 2 BHK and 33 BHK premium abodes, comprising a total of 628 units. The project is an environment friendly venture which has adopted extensive recycling facilities to re-use waste in an ecologically friendly manner. Vaishnavi Gardenia is sprawled across a land parcel of 8.19 acres with wide open spaces accentuate the overall ergonomics whereas the intelligent use of space allow for more facilities to be packed-in.
Vaishnavi Gardenia is at a closer distance to shopping malls, community parks, restaurants, and commercial establishments, Access to banks, hospitals, schools and retail centers. The project offers a grand clubhouse with amenities like TV & Reading room, Party Lawn, Children's Play Area, Gym, Yoga, Jogging Track, Swimming Pool, Changing & Lockers Room, Kid's Pool, Tennis Court, Netted Crocket Pitch, Library and Amphitheater.