Yemalur is progressing fast than most neighbouring area in the Eastern side. It is situated between the HAL Airport and Bellandur Lake. The Bellandur Lake is few kilometres away from the location. In the past few years, Yemalur has taken centre stage in real estate investment and infrastructural development. Attracting decent influx of working professionals, and development of commercial spaces and shops, Yemalur's presence in East Bangalore provides added advantage to investors.
Among the renowned developers of Bangalore, Prestige Group has planned affordable housing projects in Yemalur. The location offers peaceful surroundings, social connectivity with neighboring localities and residential developments. The infrastructural development in Yemalur has been noteworthy. And transportation and means of commute are easily available. The nearest railway station is KR Puram station, which is 12 kms away from Yemalur. Commute using road transportation to Yemalur is reliable and fast too.
There are more than one benefit of buying a property in Yemalur. Multispeciality hospitals such as Jeevika Hospital, Parkmed Healthcare, and Rainbow Children's Hospital provide all kinds of medical facilities. Moreover, the presence of schools like Neev Academy, Insight Academy School, Patel Public School prove that the location is a great fit for investment, and to build a beautiful abode amid nature.
Prestige Yemlur, thus is coming up with multiple projects offering lucrative opportunities for buyers looking for residential property.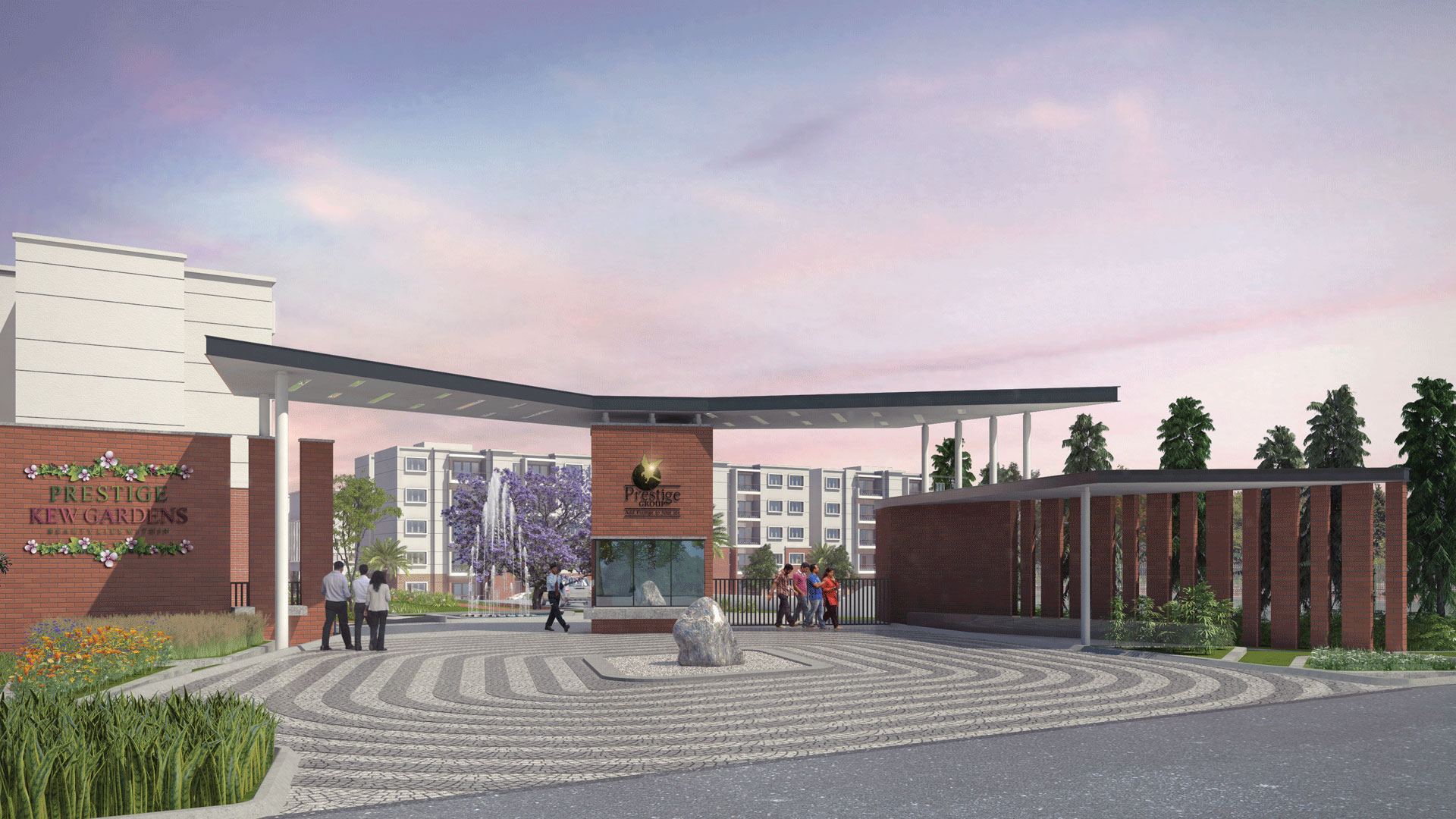 Prestige Kew  Gardens,Rs.90 L, Yemalur
In the growing suburbs of East Bangalore, which is not only witnessing unprecedented development but also rise in residential activity, the ace real estate developer, Prestige Group presents ready-to-move-in grandiose residential project, Prestige Kew Gardens in Yemalur. This elegant community venture is a perfect amalgamation of an ideal living space enhanced with extremely contemporary living and superb aesthetics, ensuring a comfortable lifestyle every urban family aspires for. Set amidst an extensive 15 acres, Prestige Kew Gardens is perfectly nestled in the natural environs which assures a healthy living to the inhabitants. 970 exquisite apartments are spread across this massive residential complex with 1, 2, 3 bedroom sets configuration to choose from as per your family size, lifestyle and fancies. Ensuring spacious, well ventilated and provision of abundant natural light in each apartment, combined with superior architecture, synonymous with the developer, are also guaranteed in these residences. Like each of Prestige Group's residential projects, Prestige Kew Gardens also include manicured landscapes and a slew of amenities to pamper each resident of this development. And all these are available at unbelievable prices, starting at Rs. 90 lakhs only!
Your wait for owning a dream abode is over now, with Prestige Kew Gardens! Come, explore and feel the magic of owning a residence in this wonderful complex!