Malleswaram, based in north-west Bangalore, is one of the oldest and established localities of the metropolis. The locality has imbibed a very cosmopolitan outlook and has mixed demographics. The well-established physical, social and retail infrastructure, superb road and metro connectivity, employment avenues and excellent connectivity to the important employment destinations make Malleswaram a very rock-solid locality. This is one of the prime destinations which the inhabitants of the thriving city prefers as a residential address. The real estate developers are accordingly delivering some exceptional homes in Malleswaram, alluring the discerning buyers. The real estate giant, Vaishnavi Group, launches very spacious and urban homes. Each living space is affordable, luxurious and loaded with very plush features. The elegant Vaishnavi abodes in Malleswaram has myriad of options which vouches for a dream home. The complex, the amenities and the apartments are extremely skilfully and immaculately constructed and designed to ensure that each member of a family, right from a toddler to the elderly, has sufficient access to magnificent lifestyle coupled with comfortable living. Each home is elegantly designed to allow natural light and superb ventilation for great living experiences. Come and own a home in the exotic Vaishnavi residence at Malleswaram.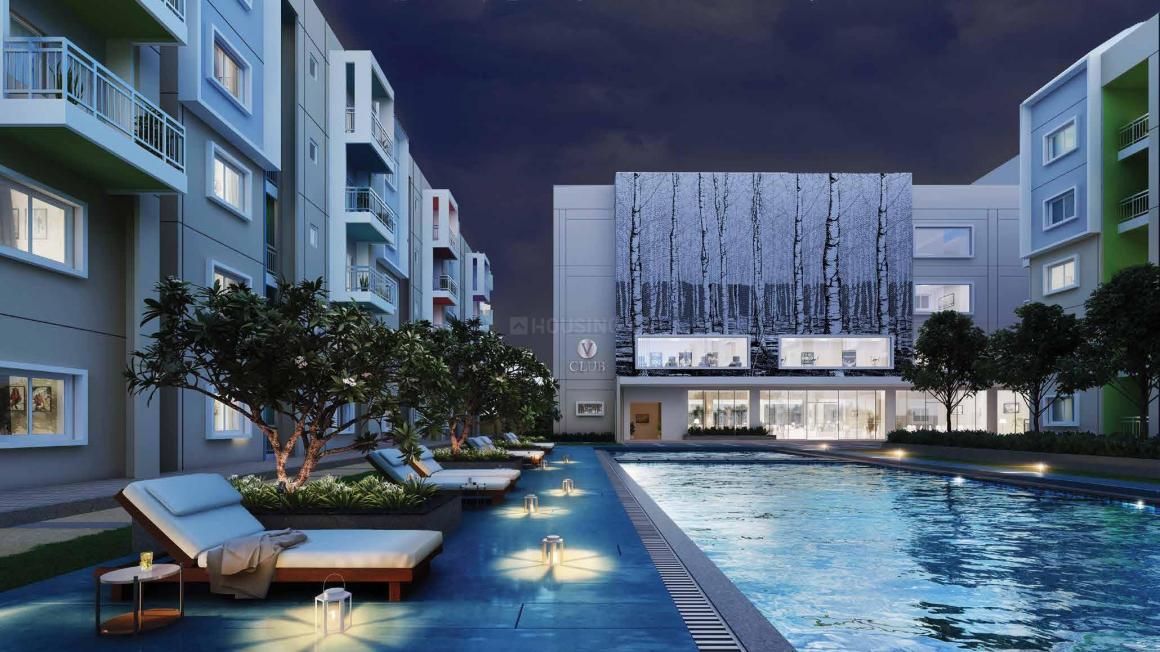 Viashnavi Serene, Rs. 44.20 L, Yelahanka
Vaishnavi Serene is an ongoing luxury apartment project situated in the prime area of Yelahanka, North Bangalore. Vaishnavi Serene offers 1 BHK, 2 BHK and 3 BHK premium homes, comprising a total of 896 units. The project provides one of its kind resort-like ambiance to enhance your everyday living, promoting a healthier pattern of life and facilitates community engagement. Vaishnavi Serene is sprawled across a land parcel of 11 acres and is expected to be completed by December 2022.
Vaishnavi Serene is built with Global off-site construction technology, lending greater safety & quality of construction. The project location is close to the proposed 2nd Phase of Namma Metro and an 8-lane peripheral ring road, with a signal free access to the International Airport. Vaishnavi Serene offers a clubhouse of 20,000 sq.ft with amenities like Spacious Banquet Hall, Party Lawn, Convenience Store, Indoor Gym, Yoga, Aerobics, Indoor Sports, 2 Badminton Courts,  Table  Tennis, Pool Tables, Children's Play Area and many more outdoor activities with a lot of landscaped gardens.