Sobha Limited is among India's largest real estate development firms. The organization is headquartered in Bangalore and has projects spread across 13 states and 24 cities. Sobha Limited focuses primarily on residential and contractual project development. The villa projects built by Sobha are treating to the eyes in North Bangalore. The villas are very well planned, comfortable, and luxurious in one place, like having lived a smart life at home.
Sobha Legacy Lifestyle is ready to live in villas in Devanhalli, North Bangalore. With brilliant architecture and an equal lifestyle in Sobha's Lifestyle Legacy, the builder is guaranteed to add a quality living experience to the Devanhalli, North Bangalore community. Sobha's Lifestyle Legacy residential enclave features the very best in the luxury living segment of SOBHA Limited. The location of the project has good accessibility and is situated near existing and future communities and facilities.
With Pristine Villas at Jakkur in North Bangalore, Sobha Limited will be turning your dream a reality. The place is a well-developed area with colleges, hospitals, and shopping malls in North Bangalore and is about 24 km from the international airport. The North Bangalore projects of Sobha Limited reflect a great mix of aesthetic designs, high-end interior design, and quality of construction focused on providing a comfortable lifestyle for buyers.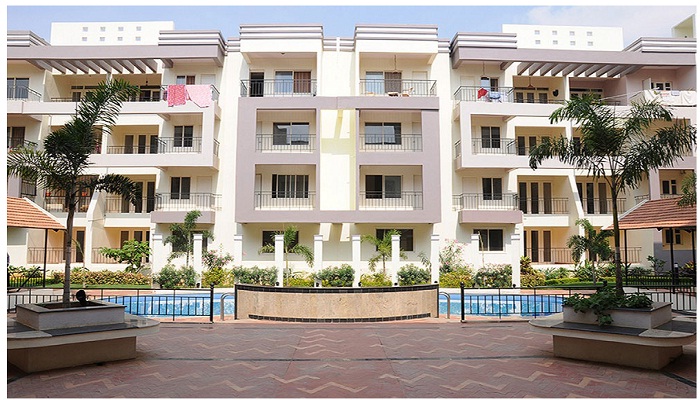 Sobha Pristine Villas, Rs.1.45 Cr, Jakkur
Sobha Pristine Villa is an ongoing luxurious villa segment situated in the prime areas of Jakkur, North Bangalore. Sobha Pristine Villa offers exclusive 4 BHK villas comprising a total of 14 units. The project is one of its kind luxury villa segment where each villa is carefully designed to provide maximum comfort and convenience for each residents. Sobha Pristine Villas is sprawled across 8 acres of land space and is expected to be completed by July 2022.
Sobha Pristine Villas are strategically located in the prime areas of North Bangalore with a vibrant neighborhoods. Most renowned colleges, schools, hospitals and recreational zones of the city are at close proximity to the project location. Sobha Pristine Villas offers splendid clubhouse with amenities like Grand Mound, Palm Garden, Garden Grove, Meandering Stream, Activity Plaza, Reflexology Trail, Bio Pond, Bird's Nest Cove, Skating Rink, Maze Garden, Children's Play Area, Cricket Pitch, Tennis Court, Half Basketball Court, Outdoor Fitness Corner any other activities.