Sobha Villas in Jakkur
Sobha, the reputed real estate developer since decades, is known to deliver some exceptional residential projects across various cities in India and across multiple locations in Bangalore. Jakkur is a prominent locality of North Bangalore, known for some wonderful water bodies and well connected to all physical, social infrastructure, civic amenities coupled with superb road connectivity, which make this place one of the preferred residential destinations, where Sobha also has its presence. Sobha villas in the pristine location of Jakkur are one of the choicest residences for the elite, which spell magic all around. The sprawling luxe enclave of exquisite villas elevate the contemporary lifestyle. Meticulously designed living spaces with unbound convenience along with curated amenities and manicured landscapes inspire you to live large at your private sanctuary. A secluded plotted community situated at the backdrop of placid water bodies of Jakkur, Sobha villas in Jakkur are truly extravagant and mesmerising.
Come embrace the magnificent splendour with Sobha villas in Jakkur and experience and create memories of a lifetime with holistic living experience!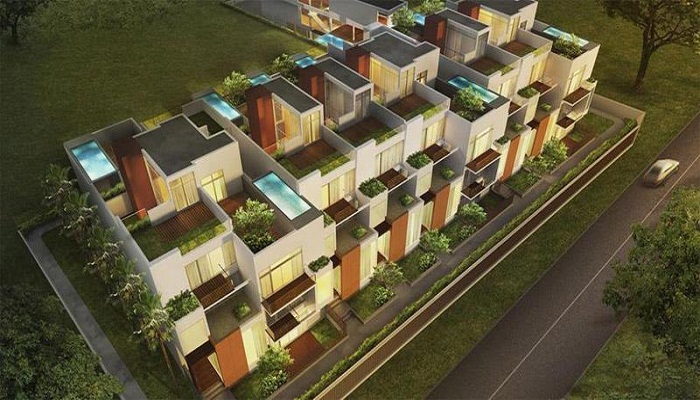 Sobha Pristine Villas, Rs.1.45 Cr, Jakkur
Sobha Pristine Villa is an ongoing luxurious villa segment situated in the prime areas of Jakkur, North Bangalore. Sobha Pristine Villa offers exclusive 4 BHK villas comprising a total of 14 units. The project is one of its kind luxury villa segment where each villa is carefully designed to provide maximum comfort and convenience for each residents. Sobha Pristine Villas is sprawled across 8 acres of land space and is expected to be completed by July 2022.
Sobha Pristine Villas are strategically located in the prime areas of North Bangalore with a vibrant neighborhoods. Most renowned colleges, schools, hospitals and recreational zones of the city are at close proximity to the project location. Sobha Pristine Villas offers splendid clubhouse with amenities like Grand Mound, Palm Garden, Garden Grove, Meandering Stream, Activity Plaza, Reflexology Trail, Bio Pond, Bird's Nest Cove, Skating Rink, Maze Garden, Children's Play Area, Cricket Pitch, Tennis Court, Half Basketball Court, Outdoor Fitness Corner any other activities.