Prestige Garden Bay
The name 'Garden Bay' itself portrays the lush and vigorous image. So this Garden Bay project of Prestige assures you a life that floats through luxury and calmness. Prestige Garden Bay is located in Yelahanka in Northern side of Bangalore. Being the residential fringe area of Bangalore, Yelahanka is said to be the satellite town of the city because of the brilliant infrastructure plan and availability of land in this area. Yelahanka has self-sufficient ecosystem which speaks naturally of its fresh and lively ambiance. The brilliant connectivity, proximity of IT parks, elegant and lush aura are the reasons which are leading this area to crystallize as an ideal residential destination in North Bangalore.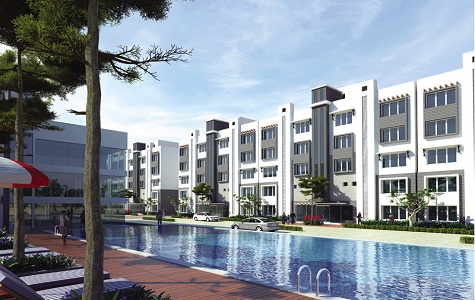 Prestige Garden Bay
Prestige Garden Bay project is stretched across 6.2 acres of land. This property possess 184 homes spread across 8 columns of 5 storey each. Duplexes having 4 bedrooms with private garden and homes with spacious 3 bedrooms shapes this project of Prestige.
Apart from vibrant and impressive location, Garden Bay provides its esteemed owners with all the essential and expected amenities and even some surprising ones. Its valued owners have theprivilege to avail amenities like Badminton court, Basket Ball court, Billiards room, Table Tennis, Tennis court, Squash court, swimming pool, children's play area. Garden Bay realising the importance of health, provides its owners to avail gymnasium and health club. This Property of Prestige also provides interesting amenities like Supermarket space, Mini Theatre, Terrace Party area, Multi-purpose Hall and Creche.
Prestige Garden Bay Location Map: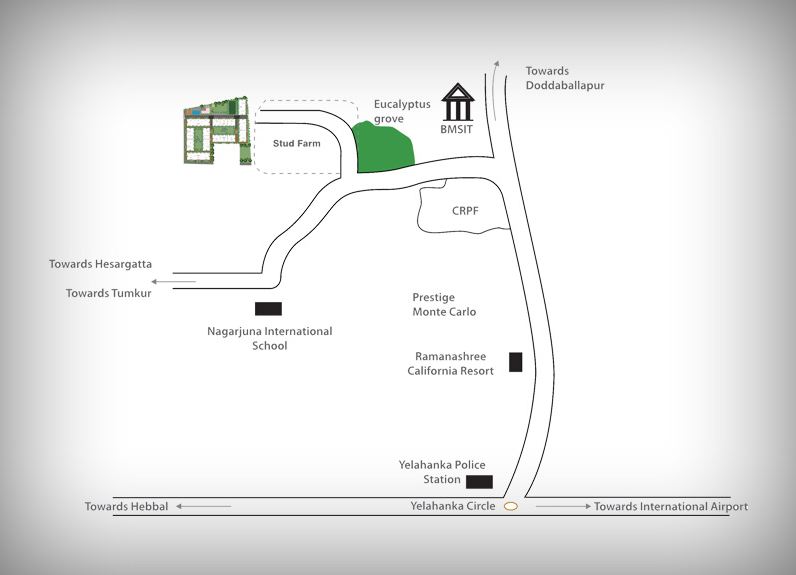 Prestige Garden Bay Master Plan: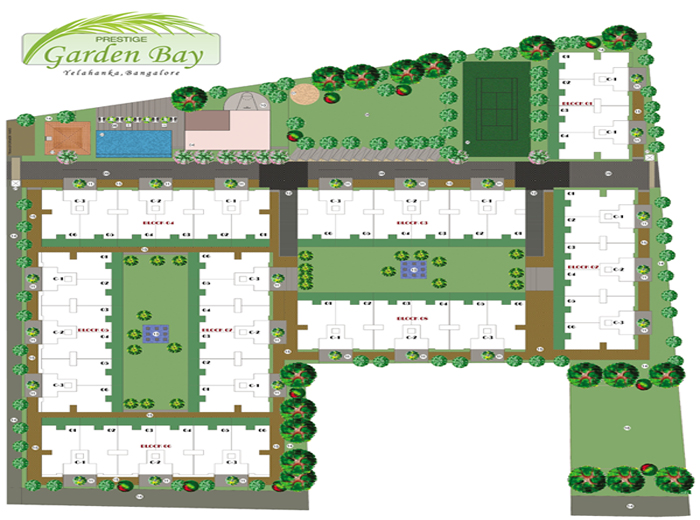 Prestige Garden Bay Configurations and Floor Plan:
Click on units for Floor plan..
3 BHK      : Type B
4 BHK      : Type A
Prestige Garden Bay Amenities:
Swimming Pool
Gym
Golf course
Children's Play area
Multi purpose Room
Badminton Court
Basket Ball Court
Billiards Room
Creche
Health Club
Mini Theatre
Squash Court
Super Market Space
Table Tennis
Tennis Court
Terrace Party Area.